Provide Instant Information Access to Your Families
Benefits for Families
Families have access to vital information at all times, including assignments, attendance, calendars, grades, lunch ordering, and online school payments.
Streamlined communications allow your families to easily collaborate with you and your teachers, which promotes better student outcomes.
How to login?
1. Go to the following link: factsmgt.com
2. In "Parent Log In" drop-down menu, click "FACTS Family Portal (ParentsWeb).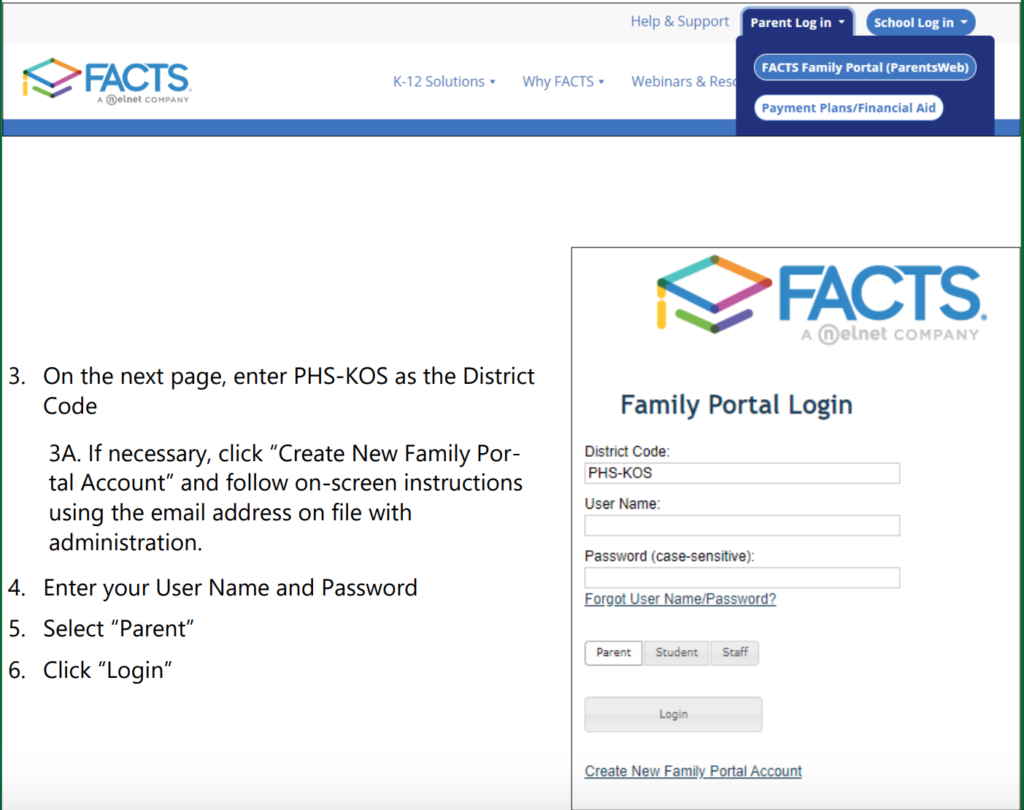 Home Announcements
Home Announcements: Schoolwide information Events: Special events taking place School Calendar: Academic calendar (Term start and end dates, days off school, etc.)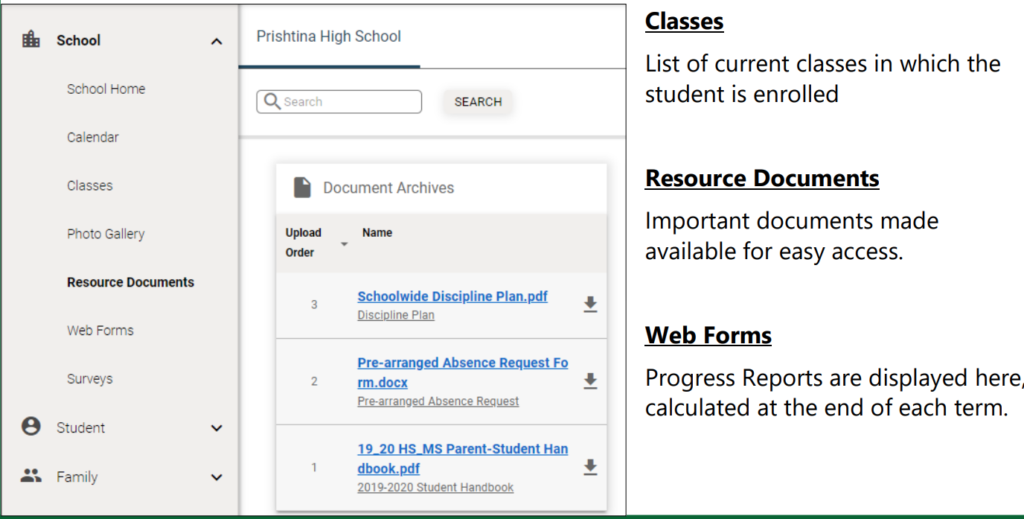 School Submenu Family Portal's features
School Submenu Family Portal's features are broken into three primary groups: School, Student, and Family All school-related features are in the School submenu. This section is for anything that is not specifically related to your student. All student-related features are in the Student submenu. This is anything that is tied to your student's experience at school.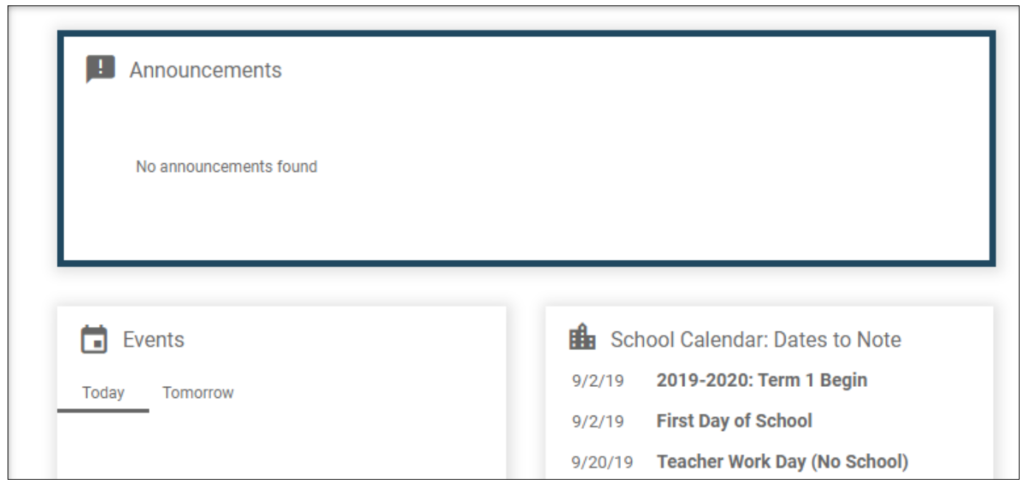 Student Submenu
Toggle content goes here, click edit button to change this text.
Support
For any problems you might experience logging into or using Family Portal, please email us at [email protected]