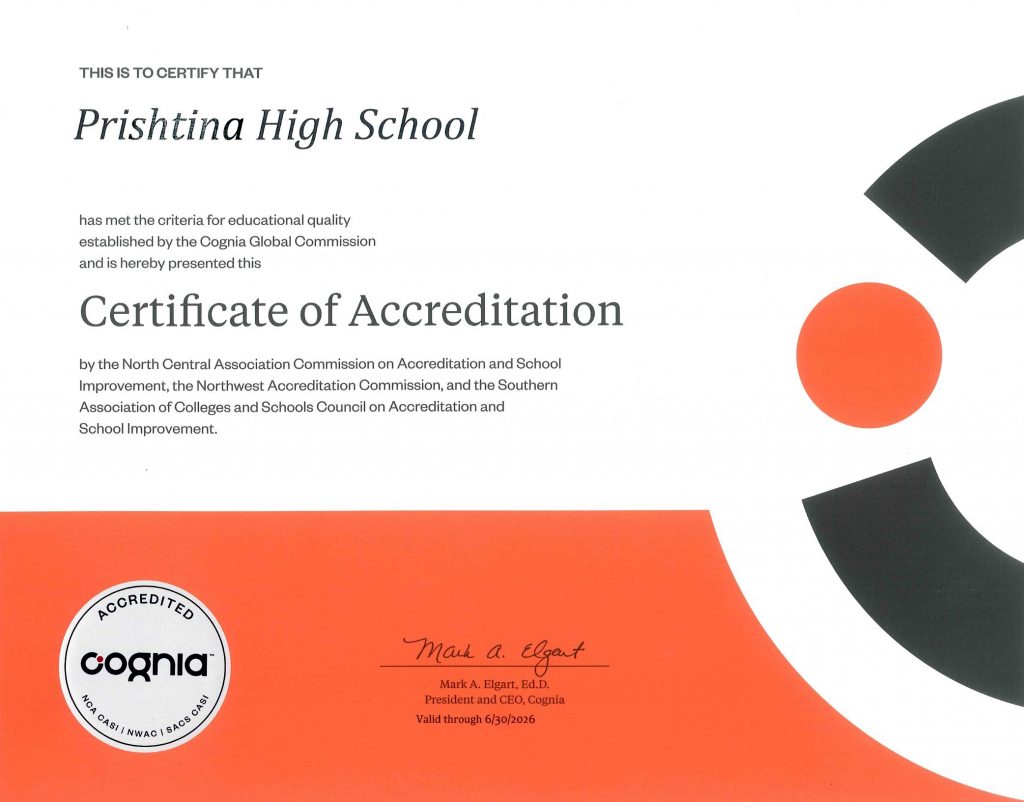 Proud to announce that our PreK-12 program has been fully re-accredited.
This year PHS underwent a rigorous examination by the Cognia accrediting organization to determine if our school accreditation would be renewed. The team that was assigned to review PHS looked carefully at all aspects of the school from governance and leadership to academic quality, and facility and student safety.
The result of the review by Cognia was to grant PHS full accreditation status for the next 5 years. This is the highest result that can be attained. The visiting team had high praise for how PHS is operating along with recommendations for improvement. To quote the Cognia team leader, "PHS is a school that is poised for excellence." We treasure that statement and are committed to see it fully realized.