Prishtina High School was proudly represented by our students at the Balkan Voices Tournament! Two of our students made it to the semifinals.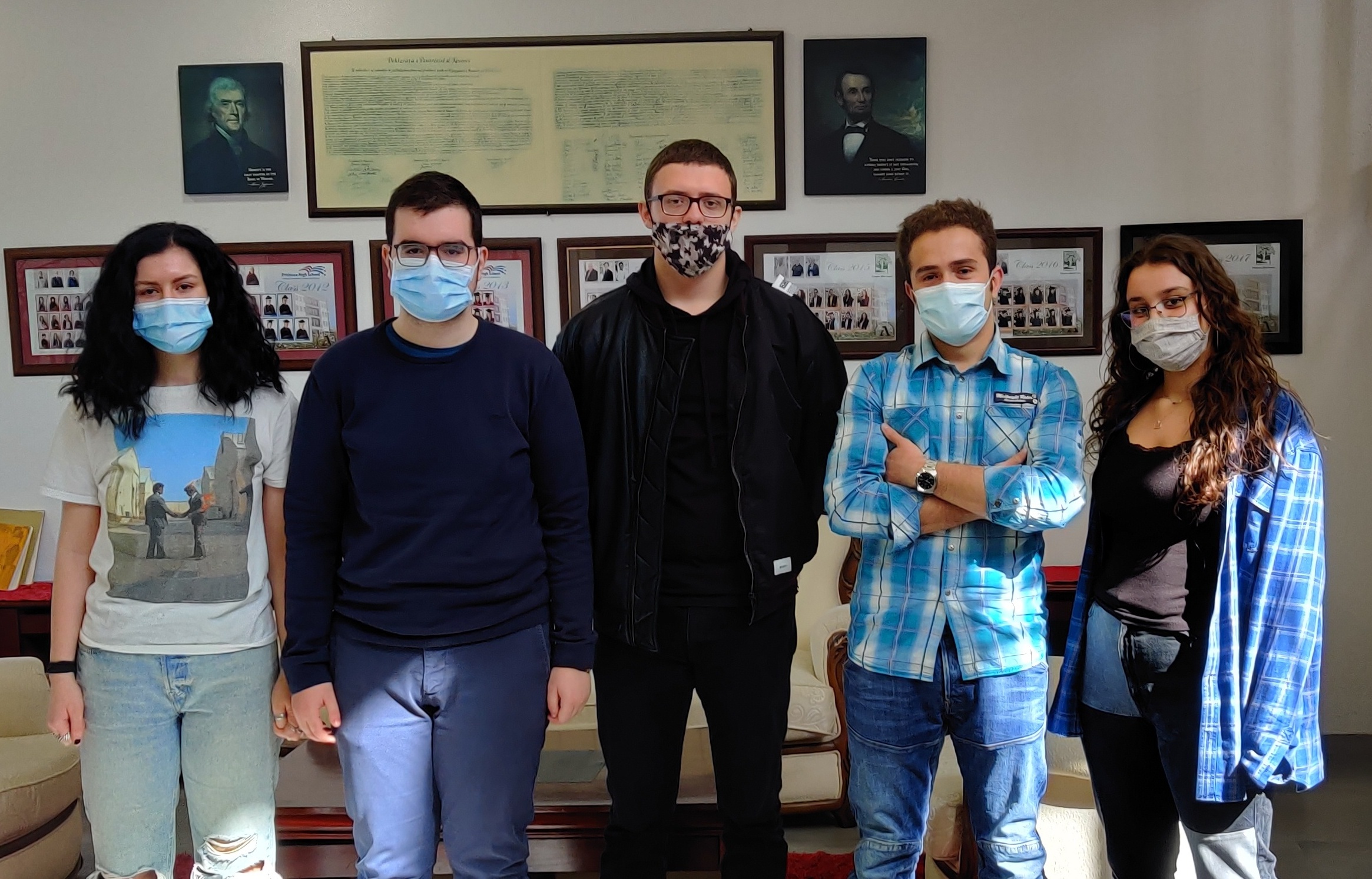 #balkanvoices2021 is an international speech tournament featuring students from each country of the Balkan region participating in an original oratory competition. Normally, this tournament is held at the American University in Bulgaria, but this year the tournament was held online. The opening ceremony was held on March 26th, and the competition took place on March 27th and 28th. PHS had five students participate: Shpend Aliu, Breror Rexha, and Misto Shumeli in Varsity Original Oratory and Rita Spahiu and Arisa Ibrahimi in Novice Original Oratory. These students were coached by Ms. Owens and Mr. Hamill. Rita Spahiu and Arisa Ibrahimi made it to the semifinal round, an impressive performance given the high level of competition. Student Rita Spahiu presented her speech asking the question, "does money buy happiness?" She says, "I would like to add that the whole experience was unique. The people were incredible, and the event was very well organized, despite it being online. Everyone made us feel very welcomed and very appreciated. It was all very special and I hope to attend again next year. "
This tournament not only gave the students an experience in competitive speech and new takes on social issues but also the opportunity to meet peers from neighboring countries and to foster important cross-cultural relationships. As one of two coaches for these students, I could not be more proud of the hard work these students put in. Despite these difficult times, this experience shows us that we are able to have engaging and meaningful experiences outside the classroom!